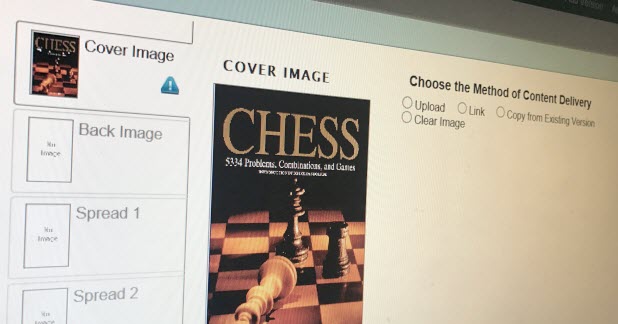 Book One V6.1
Spreads, TI Sheets, and simpler Images!

Version 6.1 releasing March 24, 2017, extends the functionality of image uploads in the following ways:
Images for a title have been extended from Cover Image/ Back to also include Spread 1, Spread 2, TI Sheet, and an alternate image.
Multiple images for a title (cover, back image, spread) can all be uploaded at once.
Screen has been overhauled so that it's easier than ever to use.
Uploads push directly to the cloud immediately which will let you know right away about any image problems rather than at Delta Send time.
Please contact support@bookconnect.ca with any questions or you can open a ticket directly from within Book One.
The Book Connect team.